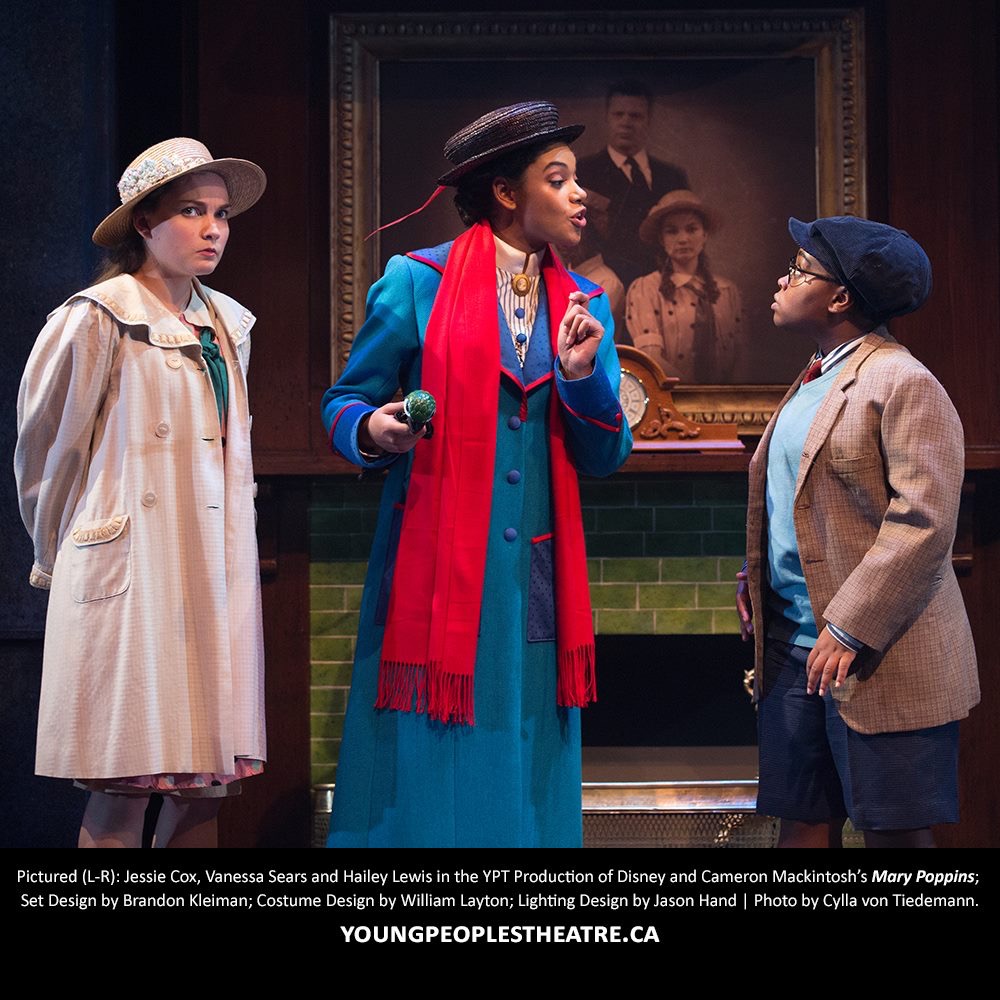 Photo by Cylla von Tiedemann
"Its top-notch cast, Thom Allison's imaginative direction, its abundance of memorable songs and kid-friendly running time of only 90 minutes are already enough to recommend it."
"Entertaining is a brief way of expressing how brisk and buoyant it is, zipping along in 90 minutes that feel like half that."
"..packs an emotional wallop. ...And Allison and a powerhouse of a cast are not all flash and swagger, though strut, sing and dance their hearts out they do."
"Mary Poppins, now playing at Young People's Theatre, has something for everybody but when it comes to young people, it has everything for all of them."
"Thom Allison keeps a brisk pace when appropriate with fine variations in tone and speed when necessary."
JAMES KARAS
GREEKPRESS. CA
"Director, Thom Allison, has much of the action happening within the Banks' home and outdoors in parks, on the rooftop of a building, in the sky, and within a bank.
Under his direction, the pace of the musical is even and the sequence of scenes flows uninterrupted throughout the production."
NEIL ARMSTRONG
BYBLACKS.COM
"The ensemble cast is excellent, and director Thom Allison (a Stratford perennial stalwart with a dab hand for an all-cast number) finds an absolute ton for them to do. Allison makes great use of acrobats, dancers, vocalists and generally fun humans"
"..this Mary Poppins is a great show and a good time.."
S. BEAR BERGMAN
MOONEY ON THEATRE