It's been a while since I wrote.  I didn't mean for it to be.  So much has happened in the last two years.  (I don't think it's been two years but that is what a big part of this blog is about.)
Most of you already know that my mother just passed away. The weirdest part of that is the fact that in a period of 2 1/2 years plus 3 days, my whole immediate family has died.
MILTON ALLISON (1929 – 2016)
My dad died of gastric (stomach-ish) cancer on Dec. 4, 2016, my brother died of lung and bone cancer on Oct. 7, 2018 and my mother has just died of cancer on June 7, 2019 – 8 months to the day after my brother.


My dad was an amazing man.  He was nicknamed the "mayor of Winnipeg".  Everyone seemed to know and love him.  He loved people – he loved talking to them, helping them, learning about them.  He was a porter for VIA Rail for 38 years and loved every second of it. I remember him polishing his shoes, getting ready to go on a run and he'd be happily humming away.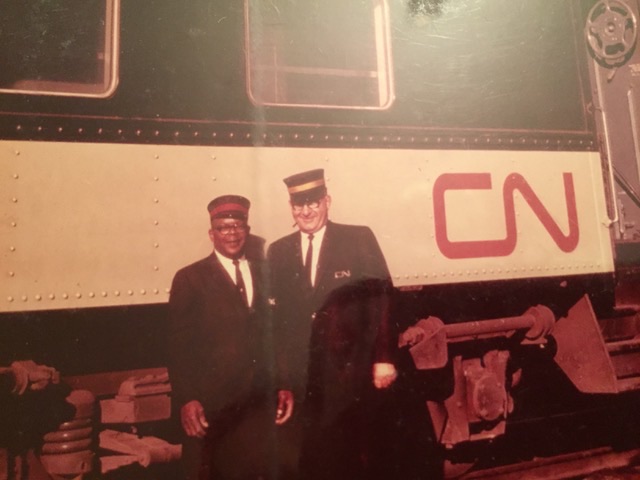 He loved getting to know new people and travelling.  He loved doing extra things to make people's trips/lives better …. And getting big-ass tips as they show their thanks. He was out of town almost half of my growing up but I don't ever remember him not being around.  When he was in town, he would do the housework and make meals and take care of my brother and I.  He'd surprise me by taking picking me up at lunch from school and taking me for grilled cheese w/bacon and fries at a little local hole in the wall.  I loved those moments. Just me and dad.  And he'd listen as I jabbered away about whatever was going on in my world, and he'd say, "yeah, and then what happened?".  I realized as I got older that he must have been bored out of his mind, but he was clearly so happy that I was so happy.  He's take me and friends to the zoo, or he'd take me (us) to the Morris stampede.  Whatever would make his family happy, made him happy. He was a great man.  Always had his face turned to the sun.  It's where I get my sense of joy.
BRAD ALLISON (1964 – 2018)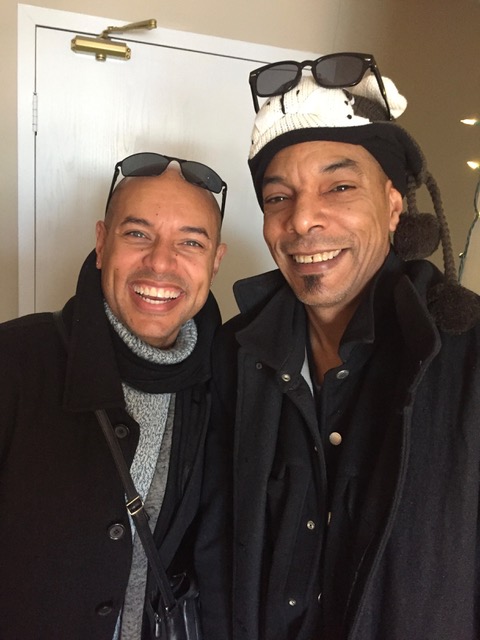 My brother was a complicated guy.  Like Fancy Lee in Killjoys, he thought of himself as the "designated asshole".  Which really wasn't…..entirely true.  My brother, Brad, was funny and loyal and sensitive and smart and exasperating and playful and efficient and yes, sometimes he was, willfully, an asshole.  He was an incredible musician (bass guitar) and loved music.  He was also a bit of a genius.  I don't mean that lightly.  He was always way smarter than most other people in the room.  He had mom's amazing mind for numbers and then also had her musical ear.  (She was a bit of a marvel). In school he would figure out ways to solve math problems, that the teachers couldn't understand….even though he got the same answers.  He was a shit-disturber with a smirk.  He could make me laugh my head off and he could also make me madder than anyone in the world. But a heart as big as the outdoors and he'd be the first person to fight for the underdog.  He taught himself to play bass guitar by listening to Jimmy Hendrix (even though Jimmy Hendrix didn't play bass guitar). In fact, Brad created a bass guitar that only he could play. None of his other amazing musician friends could figure it out.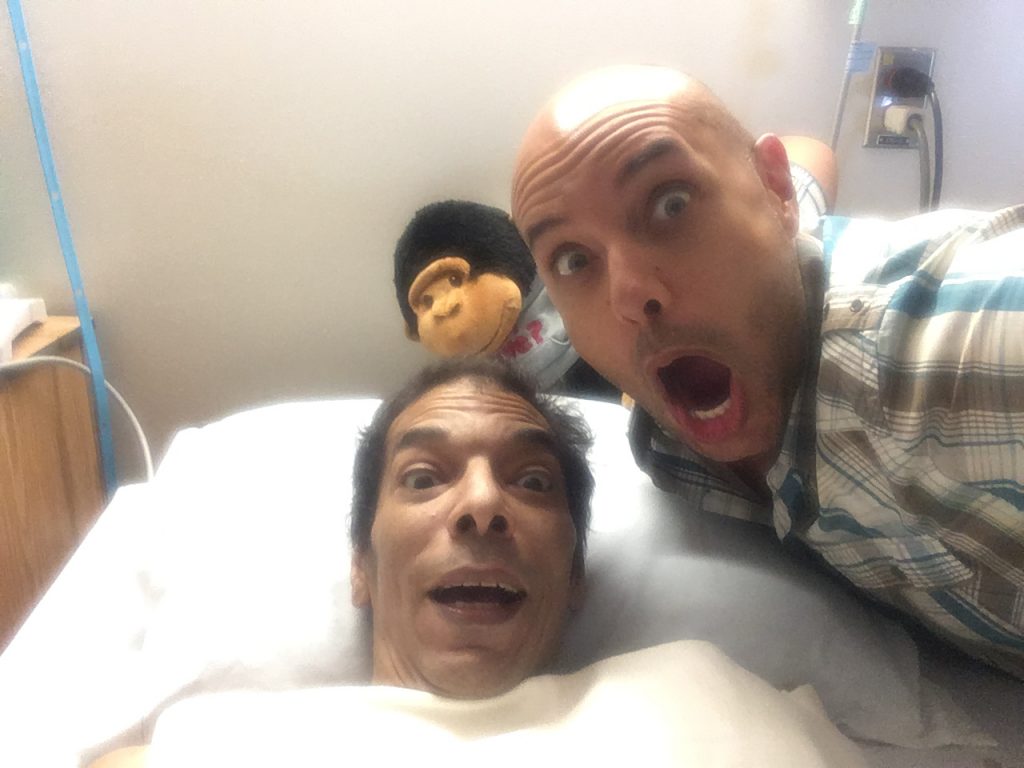 When Brad died, one of the bars that Brad played in a lot hosted a big memorial concert in his honour and was sold out.  They asked us – the family – if we would let them put the guitar up with his picture and a banner in memorial of him that would stay there on their wall for everyone to see forever.  I may have wept…..  So that's where it is now.  On the wall of the Royal George in Transcona (Winnipeg) -where we grew up.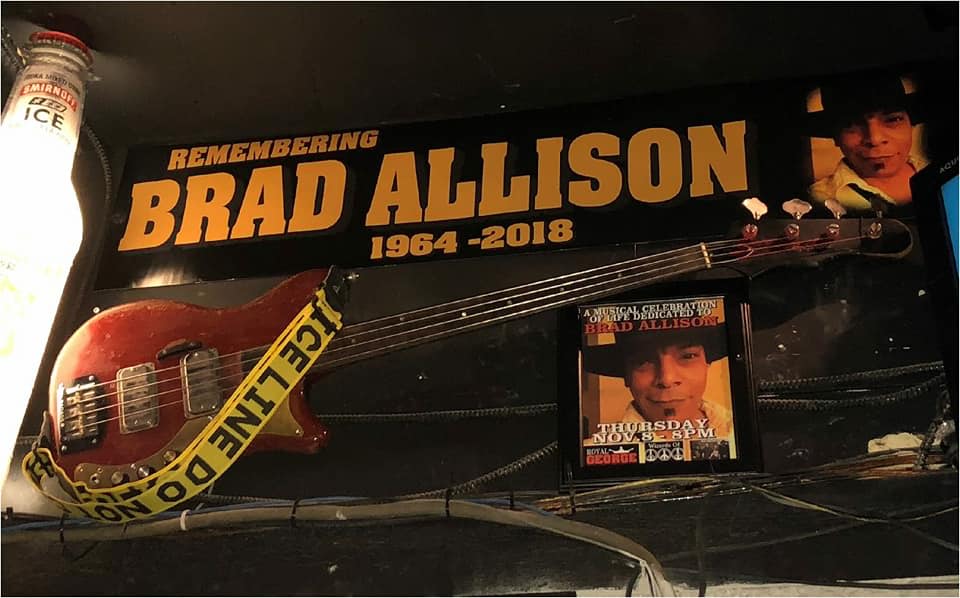 MARY ALLISON (1938 – 2019)
And my mother…. Where do I begin?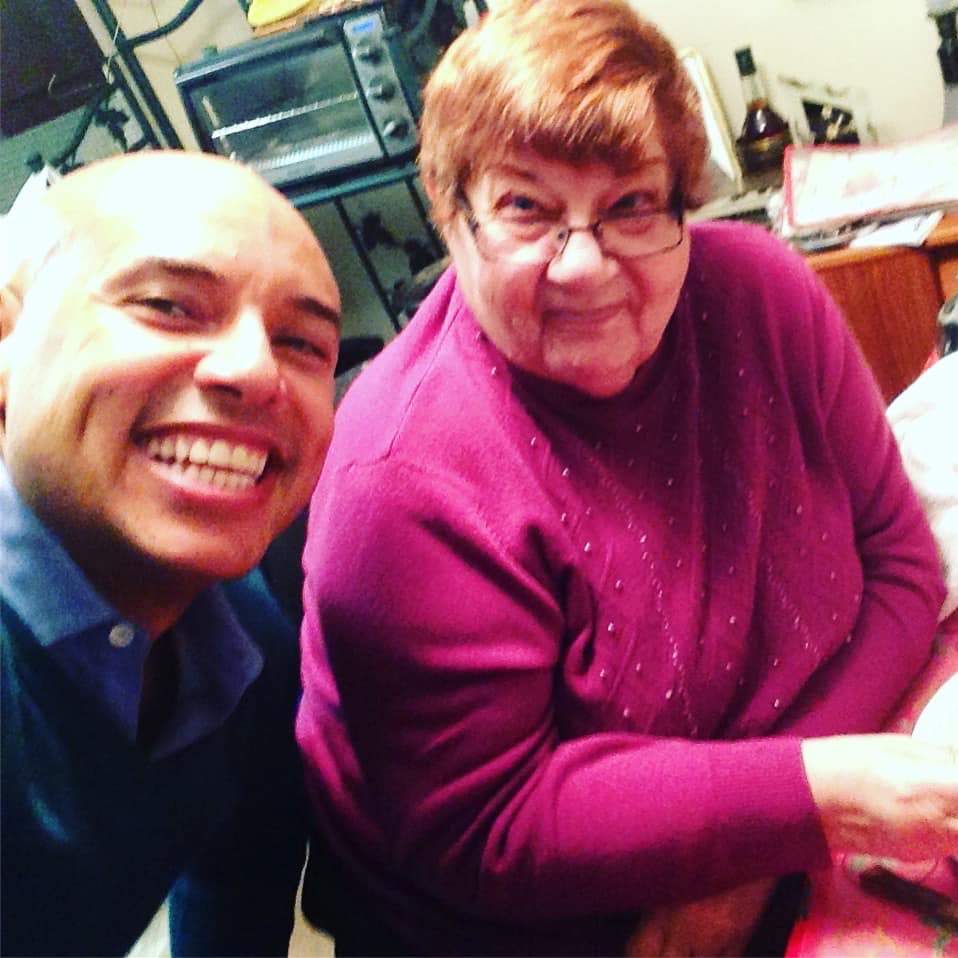 My mother could have run a country. She was efficient, smart, mischievous, loving, funny, passionate, high-strung, clever, fun.  She was a musician and a numbers person.  She played the organ in the church for 28 years.  And was also the first female president of the Winnipeg Business Association.  She was studied at one point, because she broke the adding machine of the fasted adding machine company.  She was adding too fast for the machine.  She was the office manager for a few companies as well as the head of her own mortgage brokerage company.  She loved unconditionally, and even when she was mad and scolding you, she made sure you knew she loved you and that's why she wasn't going to let you be a jerk in the world.  She loved food and laughter. She didn't get to follow her dreams as a kid so she was determined to help us follow ours but was never a "stage mother".  But when I showed an interest in acting, she found a 10 week course for kids so I could try it and see if it was really something I wanted to do….. it was, apparently.  She came to every production I was in in Winnipeg and tried to come see my shows in Toronto for years until travel was too hard.   She was amazing with money so she made sure we had a trip every year, as well as money to see plays with me.  If we needed a new TV or car, she had planned ahead so the money was there.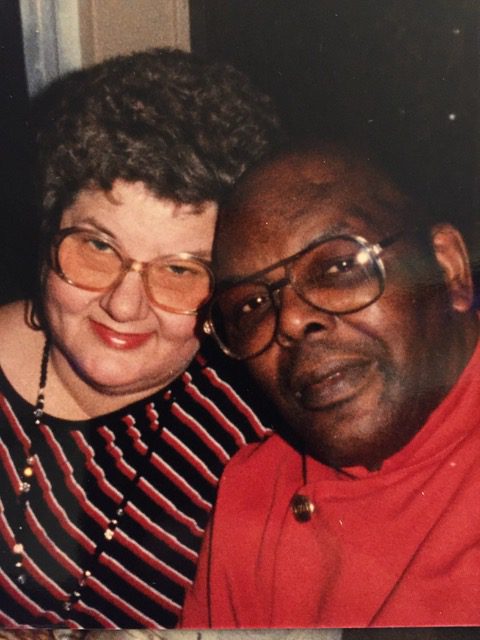 And on top of working full time, she was an amazing cook and baker.  Once every 4 to 6 weeks, she would wake up early on a Saturday and start cooking/baking from about 8am to 6pm. By the time she was done, we would have 12 loaves of white bread, 12 loaves of brown bread, 14 DOZEN zweiback (Mennonite double buns), a fruit platz (squares), a huge pot of borscht, a tray of bubbat (course ground sausage baked between two layers of bread dough – DE-LICIOUS), and a vanilla cake (a mom specialty – dense and rich with an almond icing).  She was also a fashion plate – on a budget.  She taught me to shop at the right times, to find deals, to buy quality.  She said, "you don't have to spend a lot to look like a lot."  She was a full figured lady and didn't believe in wearing all black to hide.  She said, "I married a black man (she was white – Mennonite) in 1960.  I didn't hide then, I'm not going to start hiding now."  She loved living life in colour – red, fuchsia, royal blue, purple, sparkling russet. She knew she was a big girl and there was nothing wrong with that. Not only was she not going to hide herself, she was going to decorate herself.   She also said, "It's one thing to be fat, it's another thing to dress fat."
She was an amazing example of how life is to be lived – with gusto and passion and colour and laughter. And "no one can decide how your life should go but you".  Some of my favourite phrases she used which impacted my life then and now are:
"There's no such thing as "can't."
"Anything some idiot can do, you can do 20 times better."
"Someone has to get the job, might as well be you."
"There's always a way, find it."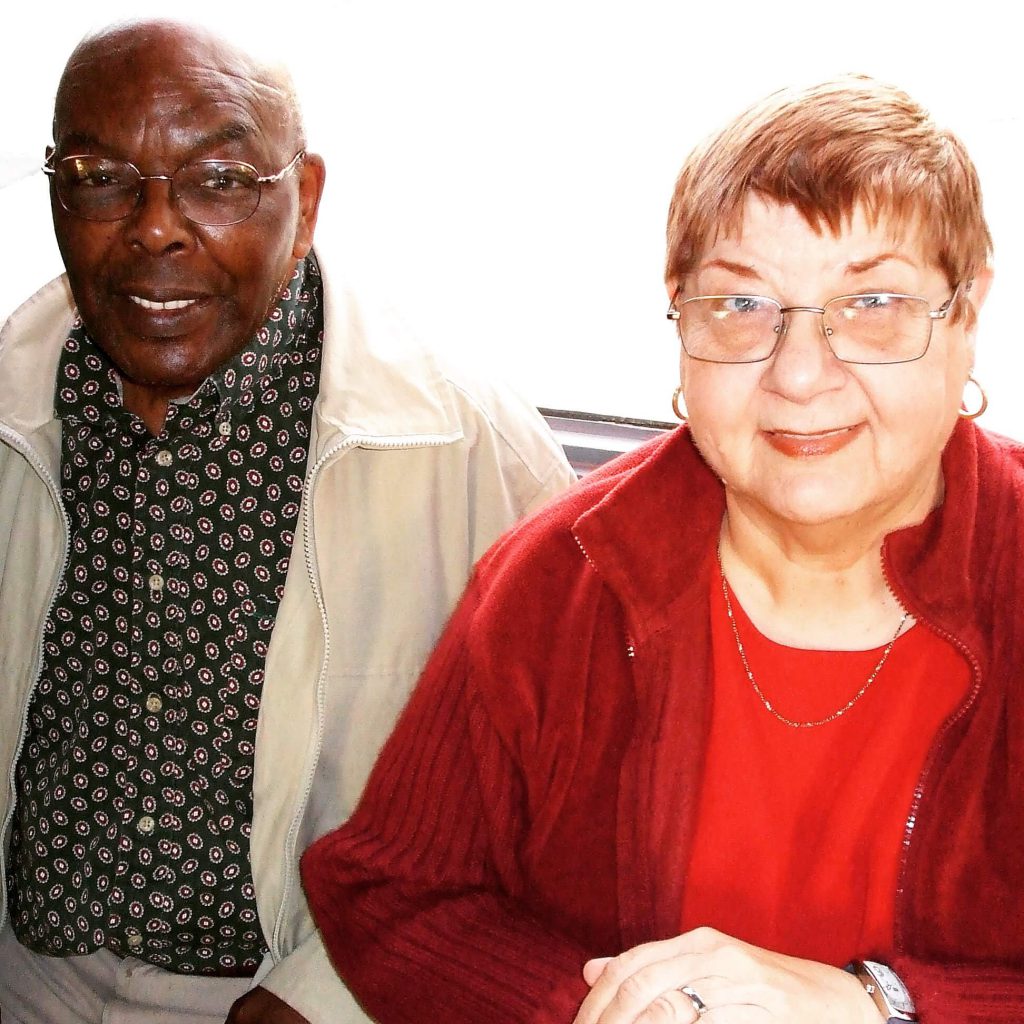 She was a force of nature and her voice being gone from the world is a loss that is devastating.  But she was not physically well for many reasons for the last 25 years.  And the last few years have taken their toll – the loss of my father/her husband of 56 years, the loss of her first-born son (Brad was 54) – were so much to process.  And we realized she had been ill for a little while but we didn't know it.  Well, oddly enough, I now realize their illnesses where all overlapping each other.  Brad must have had the lung cancer while my dad was dying because it had to have time to metastasize to the spine.  And mom's cancer would have been brewing in her while Brad was dying.  It's all a bit bizarre.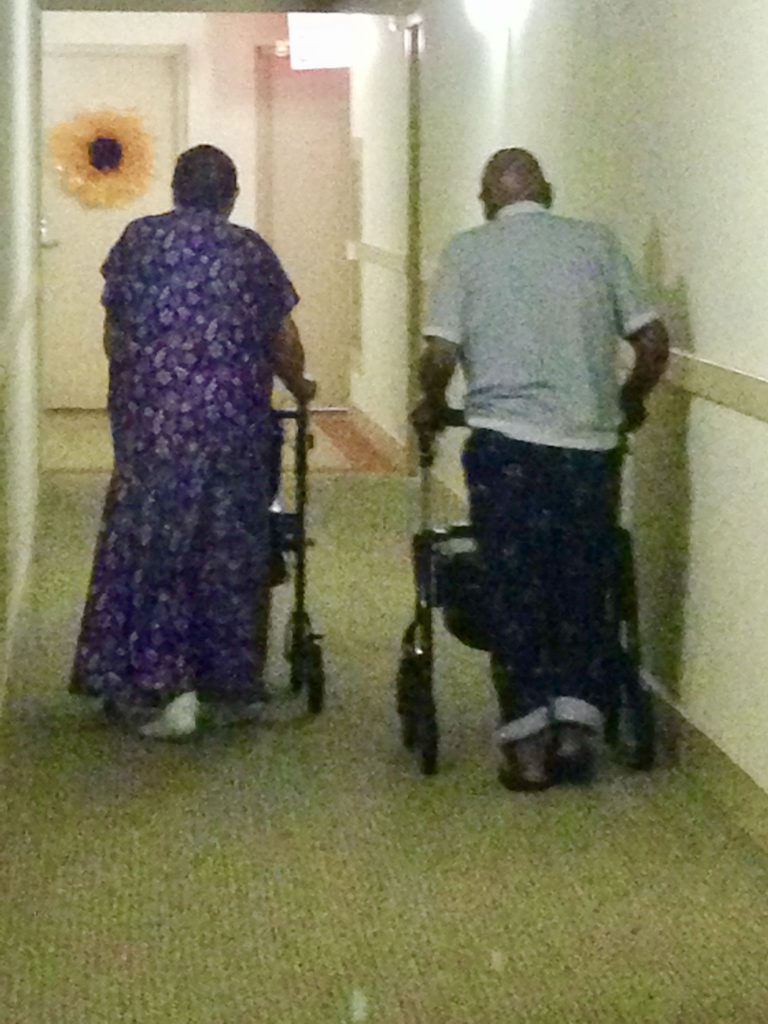 And now here I am, looking at the world without them.  I won't lie, they were all big personalities and when my dad had his stroke about 16 years ago and Brad had to step in to take care of things as he was the one who lived in town, it became difficult for all of them.  Very different personalities who should not have been thrown together on a daily basis.  But I tried to support everyone as much as I could.  They made life hard for each other sometimes and I had swallow a lot of things to keep peace as much as I could.  So here is that mixed moment of feeling deep sadness and deep relief they are all at peace finally, in regards to their respective illnesses.  And I realize now that there is a big room of space that I had set aside to fill with my sadness, their pain, their losses, their and my hurts.  And that room grew and grew over the last 16 years and grew again to huge proportions in the last 3 years and I didn't realize it until now.  I feel like I had partitioned off that room to function when I wasn't with them and I'd open a sliding door to check in on a constant basis and then close it to do my shows or not feel heartbroken all the time as I watched these amazing, complicated people that I love leave this world.  And now I open the sliding doors and see this huge "event room" that is no longer "booked" but it's so big….. I realize I've been keeping a smaller and smaller space for myself and now, it's all mine to claim for my own joy and creativity and life.
It's time to take their love and energies and life forces and use them to propel me into whatever is next, with nothing in that space but me and the love and hope they have left with me.


I'm ready.  Let's do this.