Okay, y'all.  I'm so excited to get to share this with you.
So I'll be one of the featured singer's in the wildly popular concert UNCOVERED: Stevie Wonder & Prince, that is produced by The Musical Stage Company.  It's Toronto's foremost exclusively musical theatre company.  I believe in this company so much, I sit on the board as the first and only artist.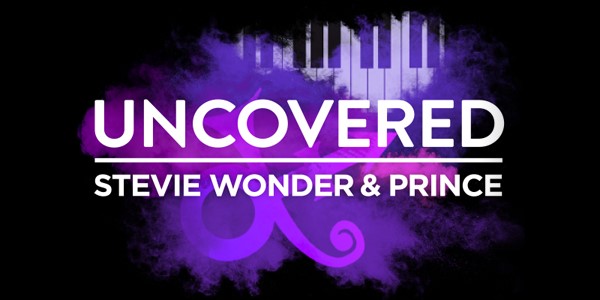 Every year they do a concert that features the music of the greatest artists of the 20th/21st centuries.  Elton John, Joni Mitchell, the Beatles, etc.  This year the artists are Stevie Wonder and Prince.  No slouches.  It started off as a one night deal at the beautiful Koerner Hall, but the popularity has grown so great, they have expanded to 4 nights at Koerner Hall  – Nov. 4-7 – and 2 nights at the Toronto Centre for the Arts (now the Meridian Arts Centre) – Nov. 8 & 9.
The roster of artists is a who's who of Canadian theatre and music:
Jully Black (Juno Award Winner)
Jackie Richardson (Gemini and Dora Award Winner)
Divine Brown (Juno Award Winner)
To name just a few.
But when I expressed how my fans have been, particularly the Killjoys fans, Mitchell Marcus (MSC Artistic Director) suggested we offer something special.  So here it is.
On Nov. 6, 30 tickets are available for 20% off for people who use the code:  THOM20
Again that's:
Code: THOM20
Discount: 20% discount on any seats
Dates: Only Wed, Nov 6
Limitations: Only 30 tickets available
And not only will you get the 20% off this incredible night of music and singers and musicians, you will also get:
A Post- Show Experience which will include:
-Sneak Peek Backstage with me;
-Photo on stage with me at Koerner Hall;
-Private talkback;
-And a signed photo
To get tickets, go to this link:
https://musicalstagecompany.com/production/uncovered2019/
And the best part, from my point of view, is I get to meet my amazing fans and I get to introduce you to this company that is doing some of the best produced and created musical theatre in Canada.
REMEMBER: The offer and the discount are only available for NOVEMBER 6 performance and only 30 TICKETS are available.
I can't wait for you all to see the show and experience the amazing work this company is doing.
See 30 of you soon.