Woohoo! Welcome to the new website everyone. And a HUUUUUUUGGGGGGEEEEE thank you to Kelly Wong for creating it. I love it. Here is Kelly.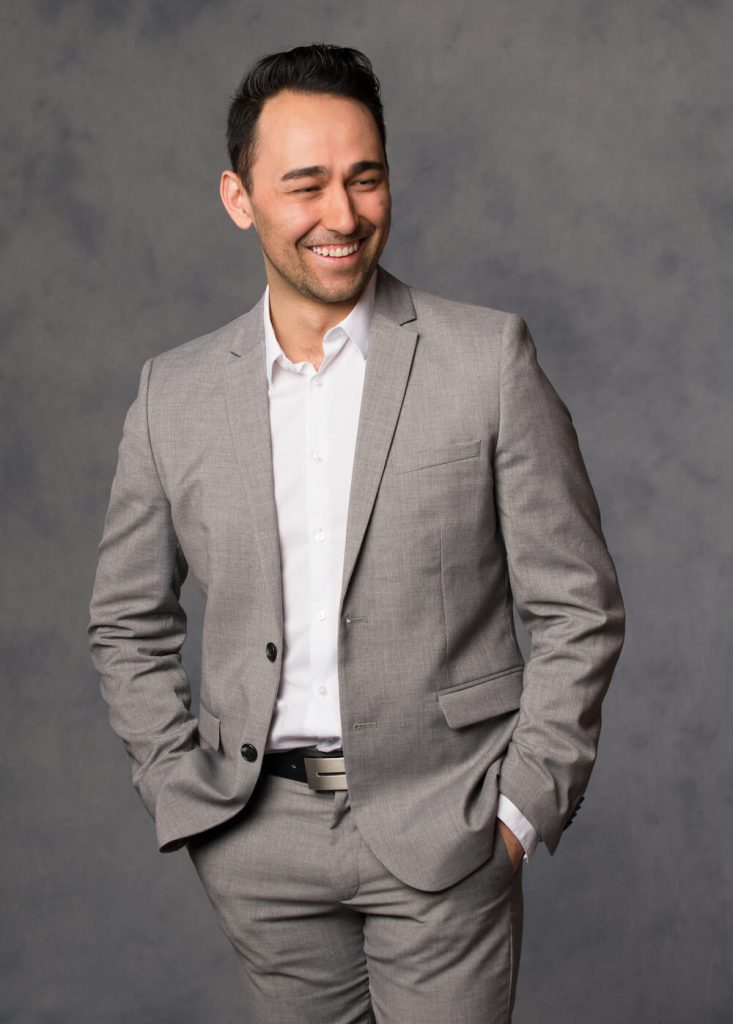 Love him. Call him. Use him. http://www.kellywongdesign.com/
Anyway, here we are. My brand new website – modern, streamlined, fantastic, purple. And this is the first blog I've written in about a year. Holy. Now that I have the new website, I feel inspired to get back to it. I love writing my blogs. But I've felt distant from it. It's time to pull it back together. Especially since I feel all kinds of new energies around me.
So, what's been going on, you ask? Thanks for asking. Well, it has been quite a year. So picking up from the last entry, we were in the middle of filming season 2 of KILLJOYS which aired in the summer. And my character was back in the fun make-up and costume. Love it.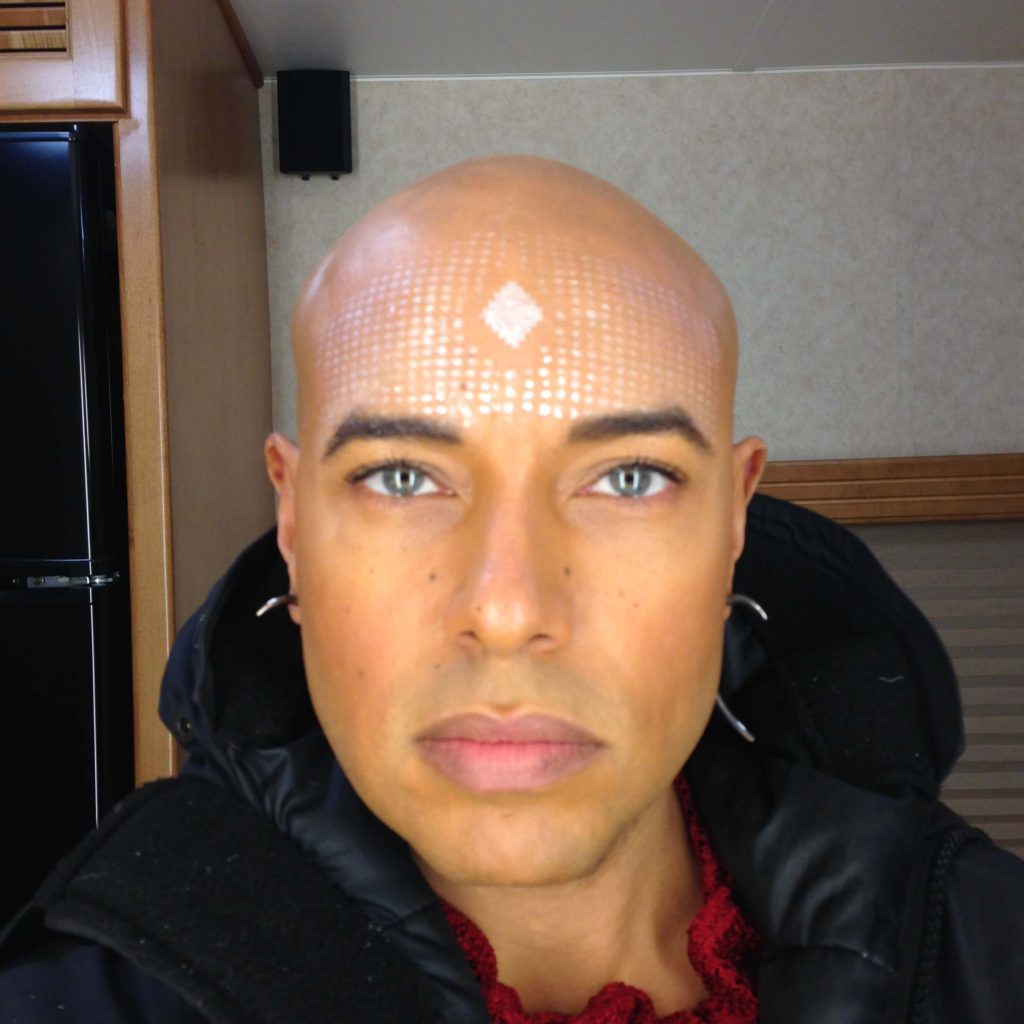 Well, apparently, it did well enough that we were picked up for a 3rd season which we are filming right now. Love these folks. So lucky that no one is an asshole….truly. Every actor, technician, director, producer is a good person. We have a lot of laughs.
Anyway, after we finished filming last year, I went, more or less, right into playing the lead in a little known musical called, Darling of the Day, about a famous painter who hates the limelight, so when he come back to England out of seclusion to receive a knighthood and his servant suddenly dies, he takes on his servant's identity to avoid the fame. It originally starred Vincent Price . . . . . (waiting for that to land) . . . . not especially known for his singing. And yet . . . it didn't last long…. Hmmmmm…. But it also starred the wonderful Patricia Routledge who won the Tony Award for her performance. It's quite charming and really fun. I got to play opposite a dear old friend, Jen Lyon.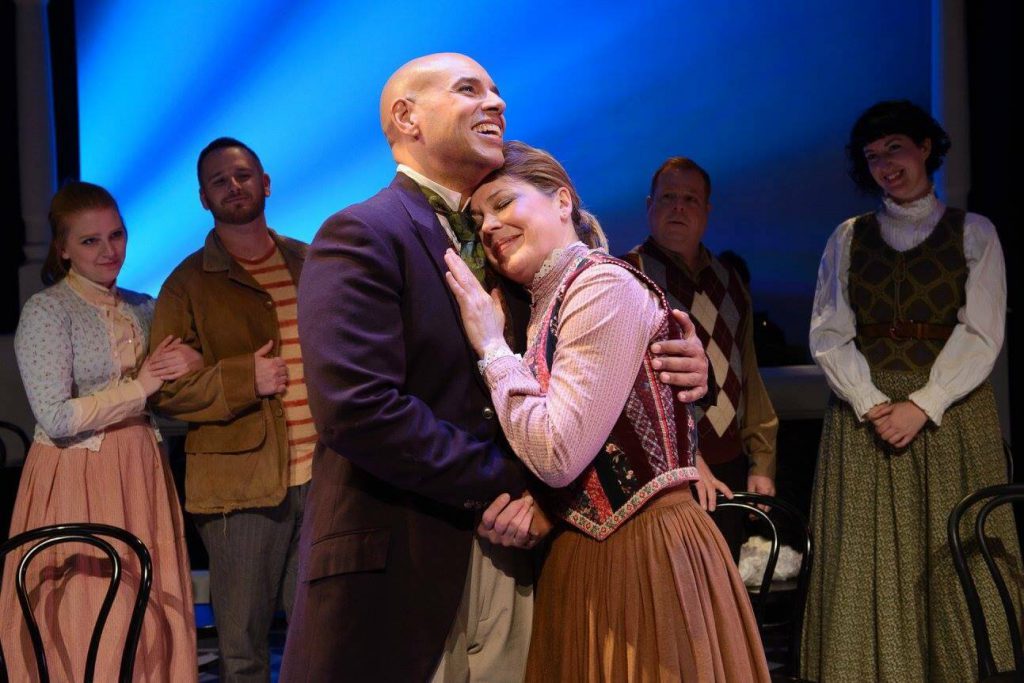 Darling of the Day ended in the middle of May, which was perfect as at that point, I had just started a round of teaching at the Randolph Academy. For those of you who don't know, it's a musical theatre school in Toronto. Yes, I've started to teach in the last couple of years. I actually love it. I never thought I would but I do. So I was asked back to do a 2 month session. It was great. I love giving these young talents new tools … well new to them.
I had a nice little treat in July, in the form of a guest star role in the pilot episode of the now huge Canadian hit, Kim's Convenience. I got a call to audition for a drag queen and they wanted me to come totally done up. Lord! Well, I do tend to get these calls. So fine, I dressed it all up to audition…. see below.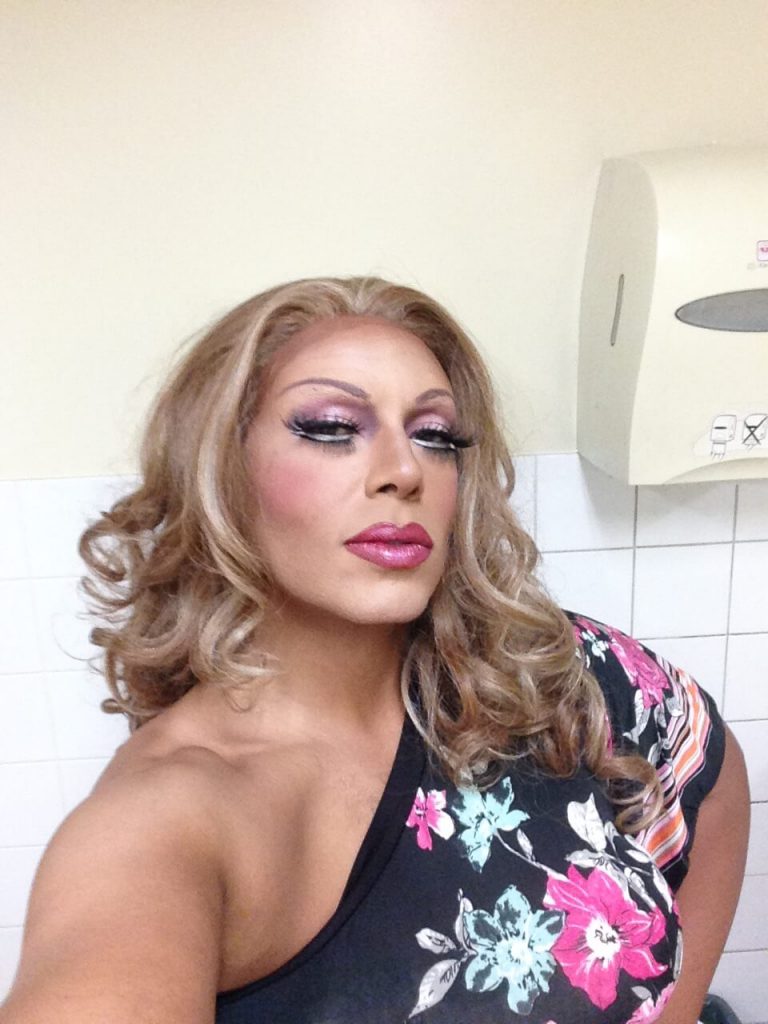 Well I got the part. And not only that, they loved my outfit and wanted to use it, so I brought it all with me and wore it all.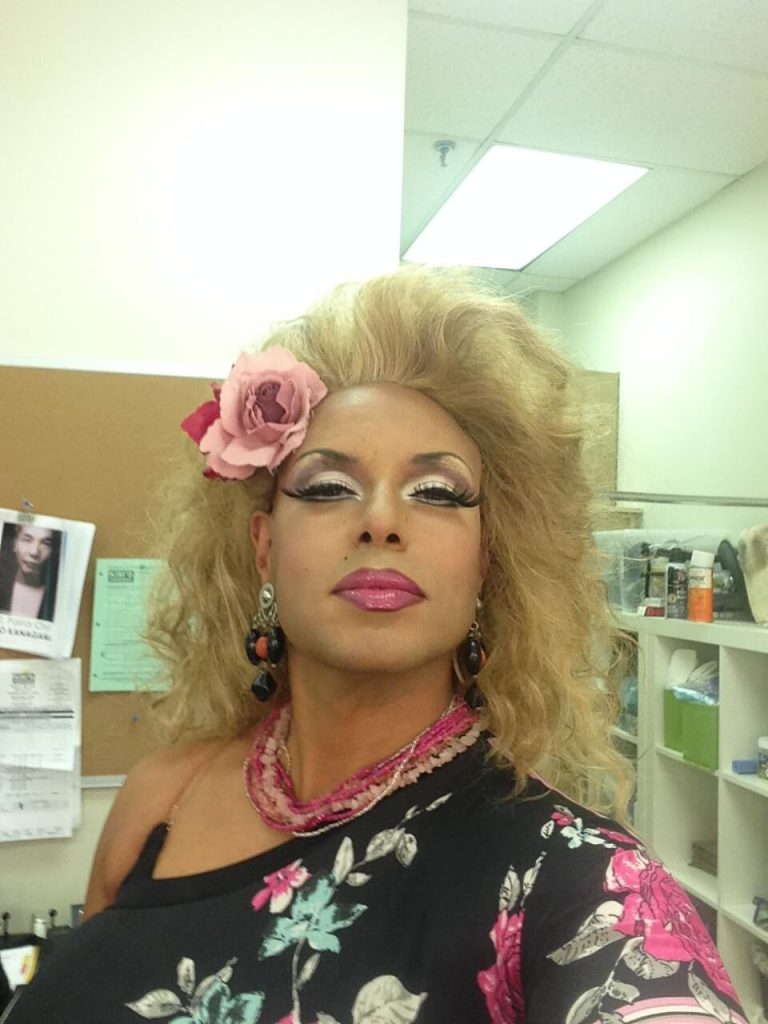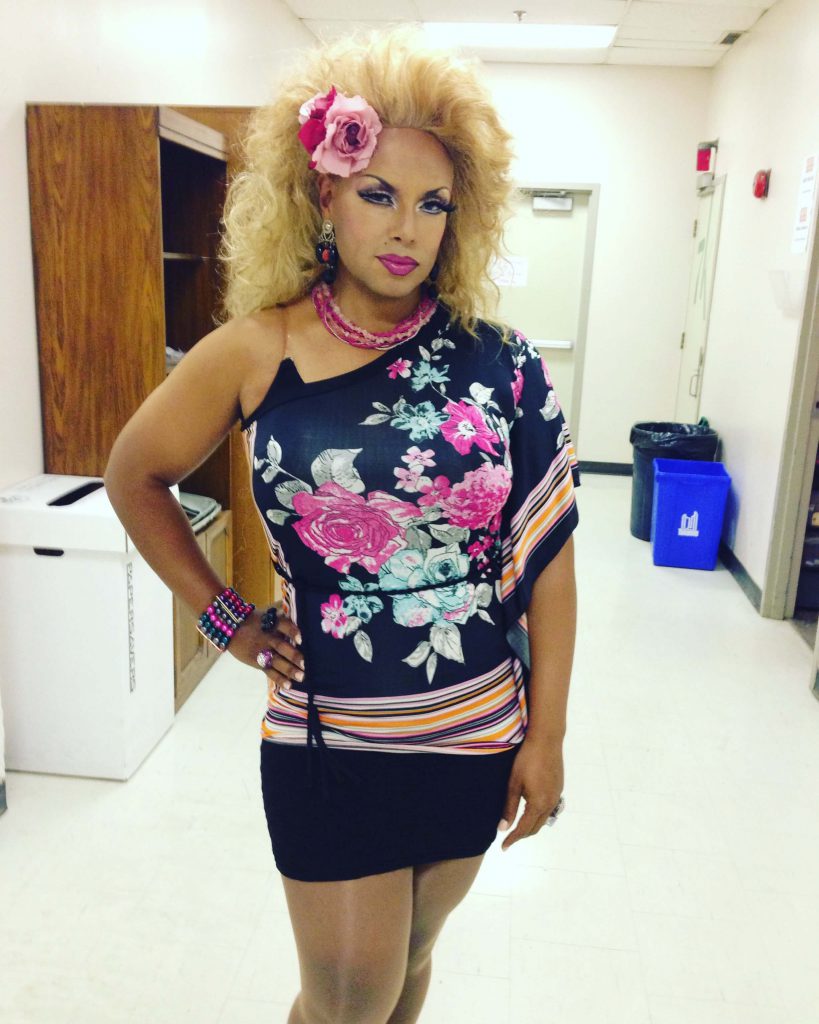 Had a wonderful time. What a sweet gang over there. Her name is Therese and I'm hoping they bring her back. It's so great to see a Canadian piece doing so well across the country. Ins Choi, who wrote the show, is a friend and a huge talent – actor, writer, director. I love when great things happen to great people. Go Ins! Go Kim's Convenience!!
Then in July, I performed in a really great Andrew Lloyd Webber evening created by Adrian Marchuk. He put together this really killer concert evening and the performers were me, Adrian, Elena Juatco (of Canadian Idol fame) and Alana Hibbert (my Sarah in Ragtime at the Shaw Festival). We performed it at the beautiful Gaiety Theatre in Collingwood and it sold out… for a week!! We ended up doing it again as a benefit in Toronto later in the summer.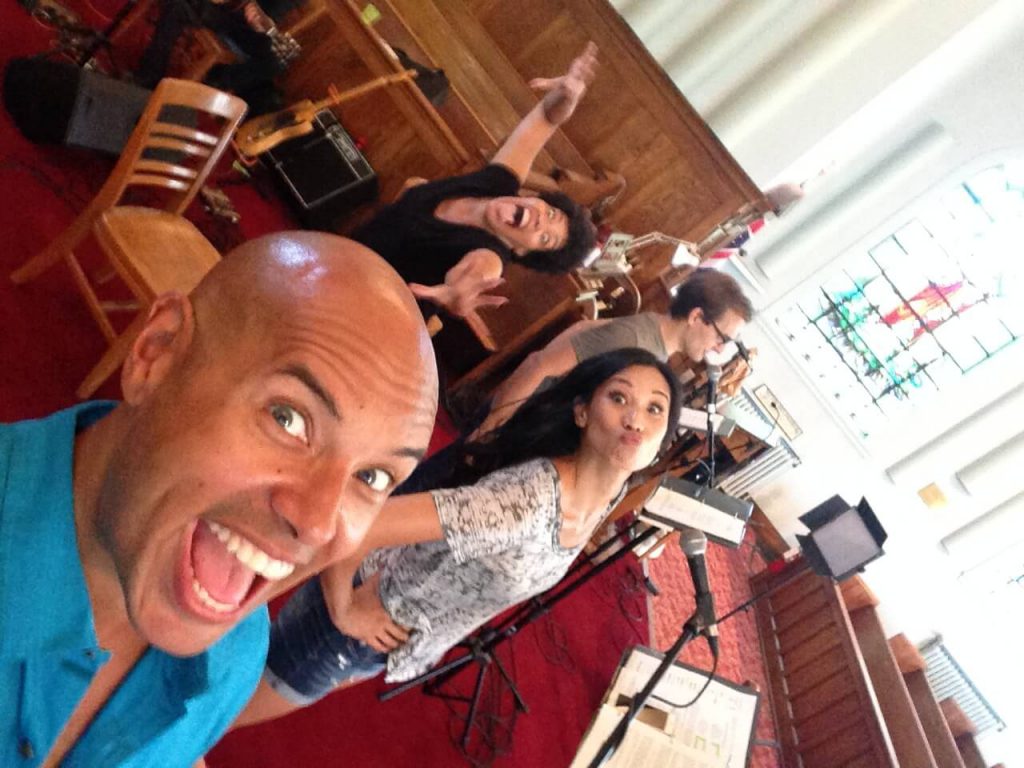 Something new and fun happened on Sept. 1. I got to go to my first FanExpo. It happened in Toronto with the cast of KILLJOYS. Had such a blast. Plus is was fun to hang out with these goofballs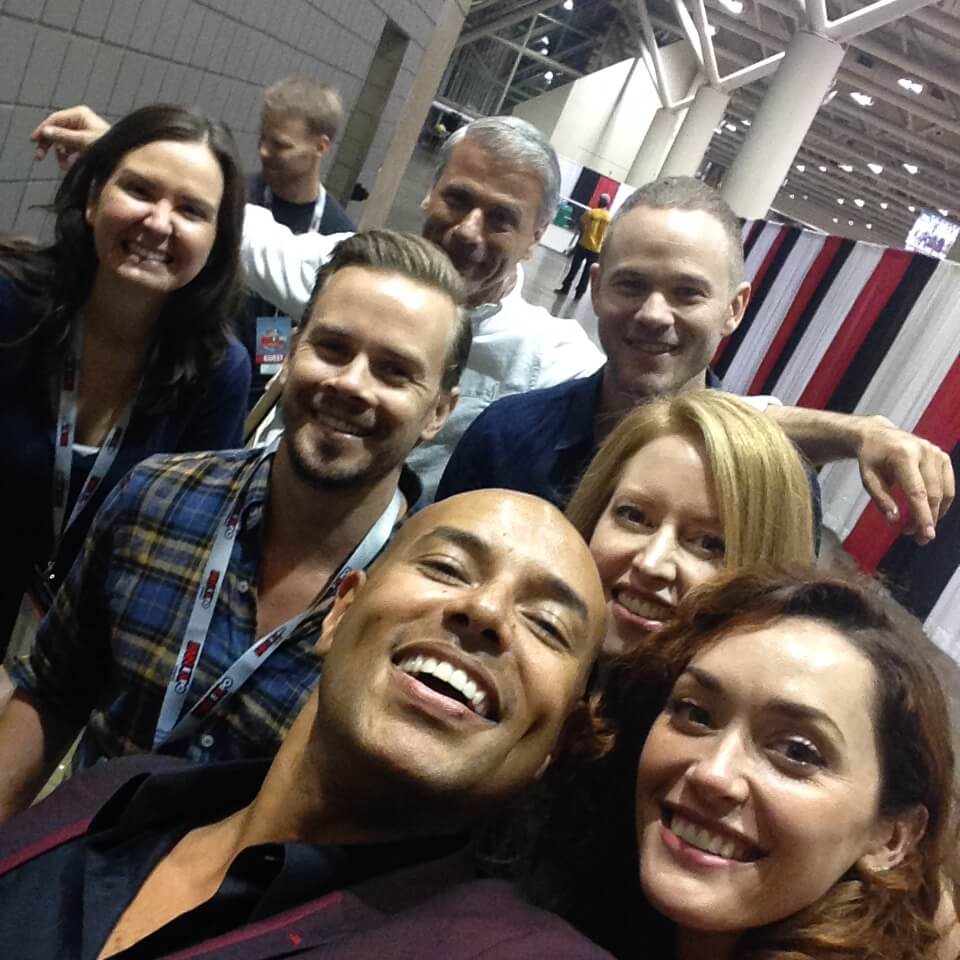 We did a question and answer and then we signed autographs. They all seemed slightly shy but I'm a stage performer and cabaret/concert artist, I was in my element. I was all over it.
In October, I began what was to be a very inspirational and different fall. I assisted Allen MacInnis, the artistic director of Young People's Theatre here is Toronto, as he directed Joni Mitchell: River, a music review of Joni Mitchell's music. He created the show in 2000 and I starred as the man in it (it is a man and two women). I had approached him much earlier in the year and expressed my interest in directing and how I would love to assist him as I'm a fan of how he handles a show. He told me he was going to doing River again but at the Grand Theatre in London, ON and asked me to assist him. I jumped at the opportunity. So off we went. It was amazing time. It featured Louise Pitre, who I've known for many years, although we've never worked together. It was so interesting to watch the show being put together from the outside.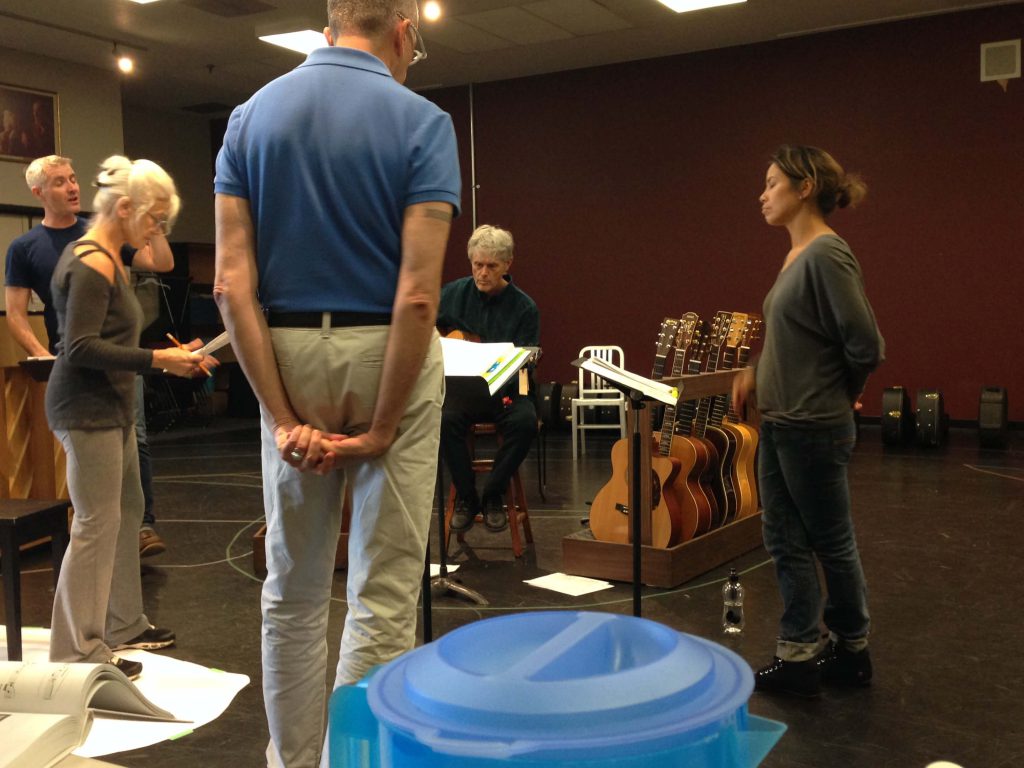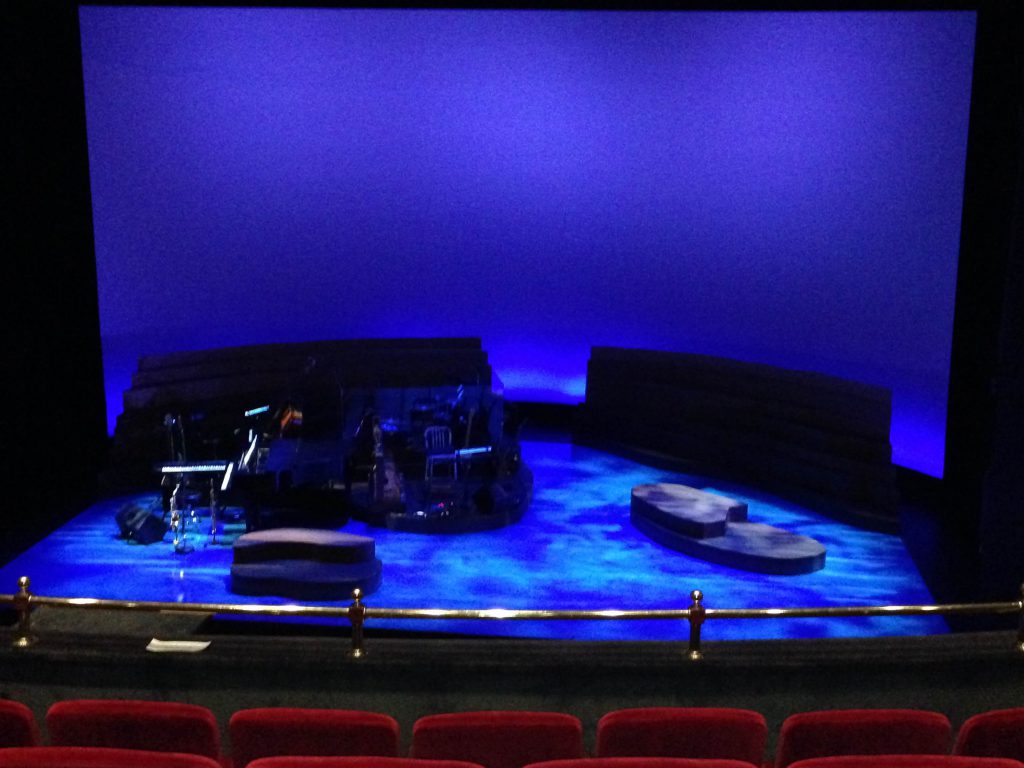 The next amazing thing is that 2 days later I started rehearsals on my directing debut. I directed Seussical, the Musical at Young People's Theatre. About 3 weeks after Allen asked me to assist him, he called and offered me the opportunity to direct this great show for his theatre. For those of you who don't know the show, it's several of Dr. Seuss' stories strung together into a narrative, starring Horton the Elephant and Gertrude McFuzz and narrated by the Cat in the Hat. I had a great cast and wonderful designers and we had a great time. It was such a constant balance of giddiness, concentration and the slight impulse to poop myself. But mostly the good parts.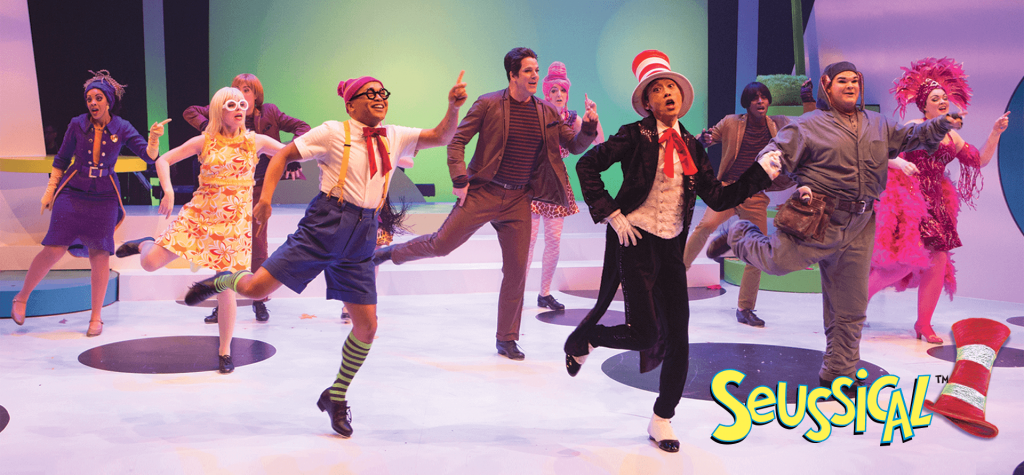 Then I did my Christmas show, SHUT UP, IT'S CHRISTMAS! at the Rose Theatre in Brampton and at the Richmond Hill Centre for the Performing Arts. Both gorgeous theatres that I've never done a solo show in. I've been part of a show in Richmond Hill. Had a great time. I play Mrs. Claus in the first act, telling stories of her life with Santa, with singing. And I play myself in the second act, singing Christmas tunes and telling funny stories of my Christmas connections. It was a great time. But Holy Lots-of-Makeup, Batman!!!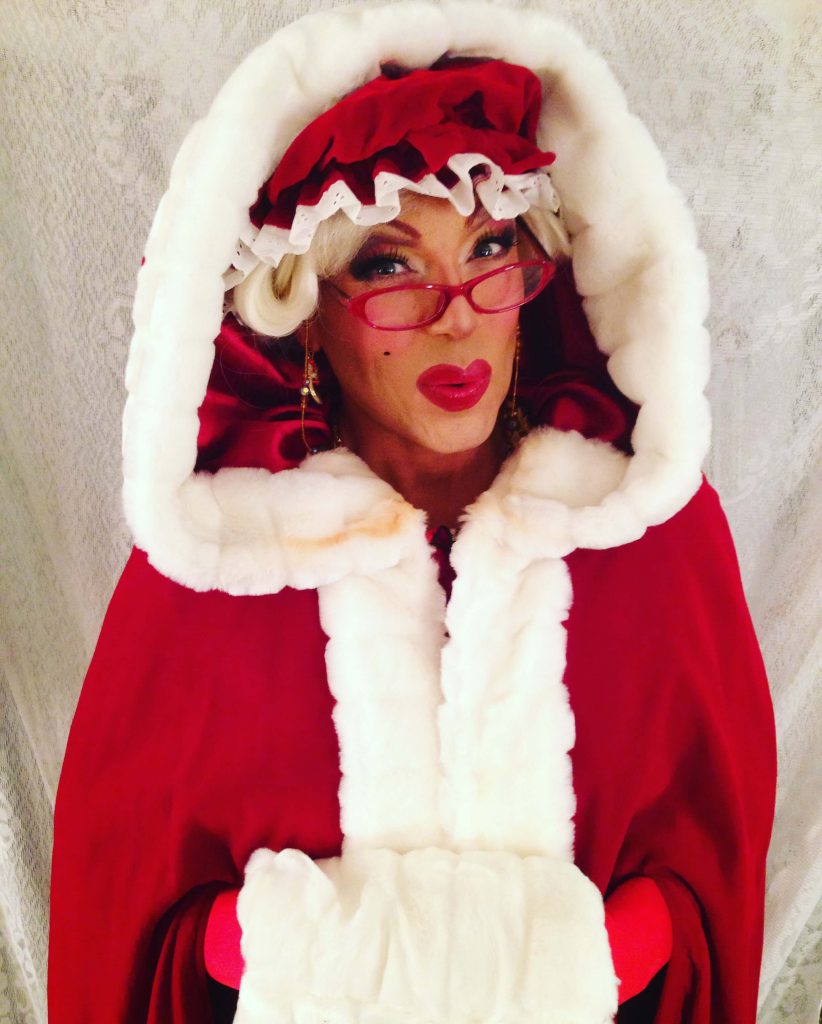 Then we started filming KILLJOYS Season 3 in January and that is mostly what I've been doing.. Although I did do a version of The Importance of Being Earnest where we get our roles, don't know who else is in it, learn the show without being off-book, and come in and make up all of the staging in front of an audience. Terrifying and fun. It's for a company called the Confidential Project.
https://www.marionabbott.com/confidentialproject
The started by just doing musicals about two years ago and this was their inaugural play. I played . . . Lady Bracknell.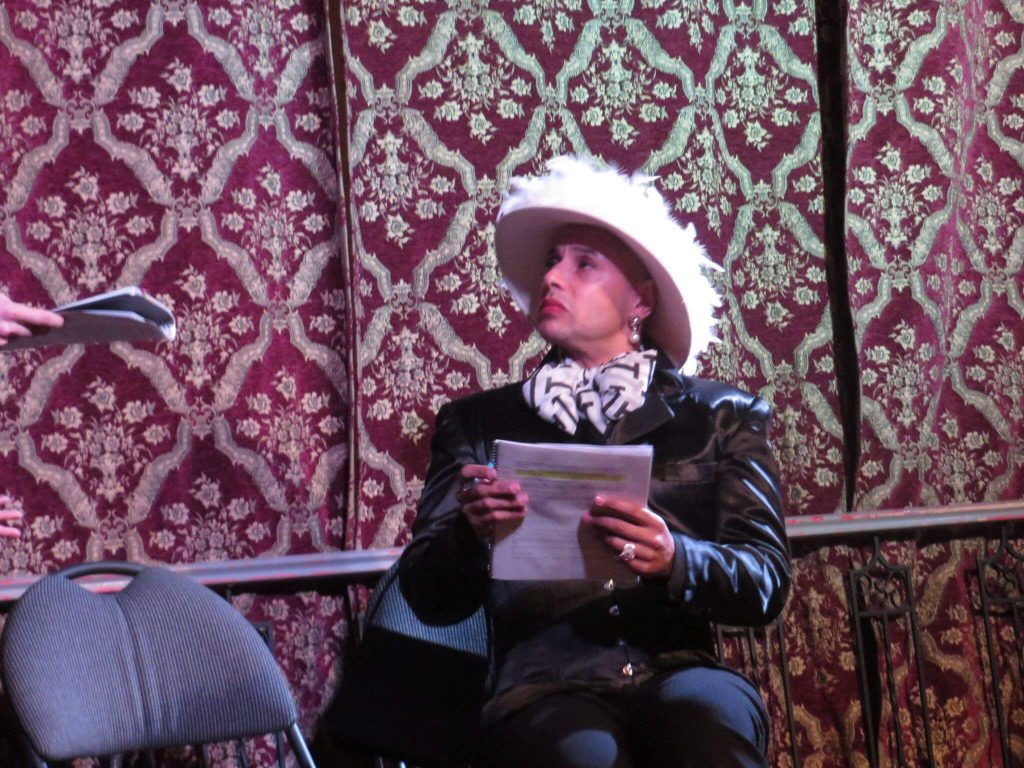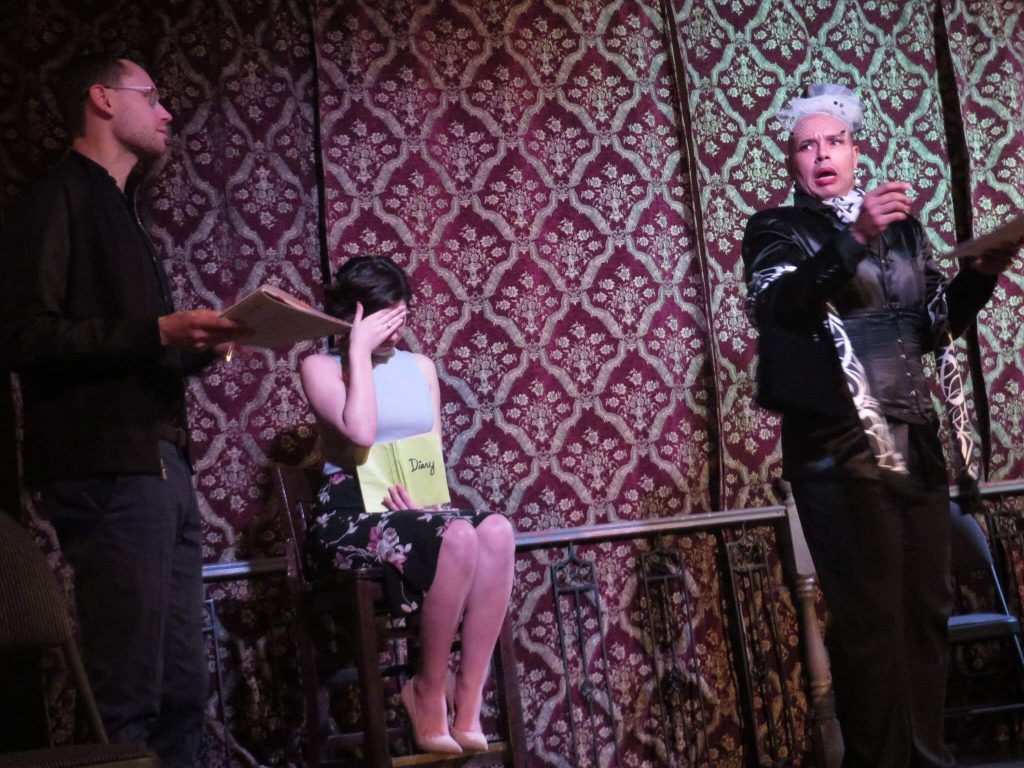 It's here that I have to say the year was not all great, interesting things. The sad part of 2016 was that, after a year of gentle hope and pluck, my sweet, loving, funny dad passed away from gastric cancer on Dec. 4. He was a trooper and he is, and will continue to be, missed. But it was not a painful passing for him, thankfully.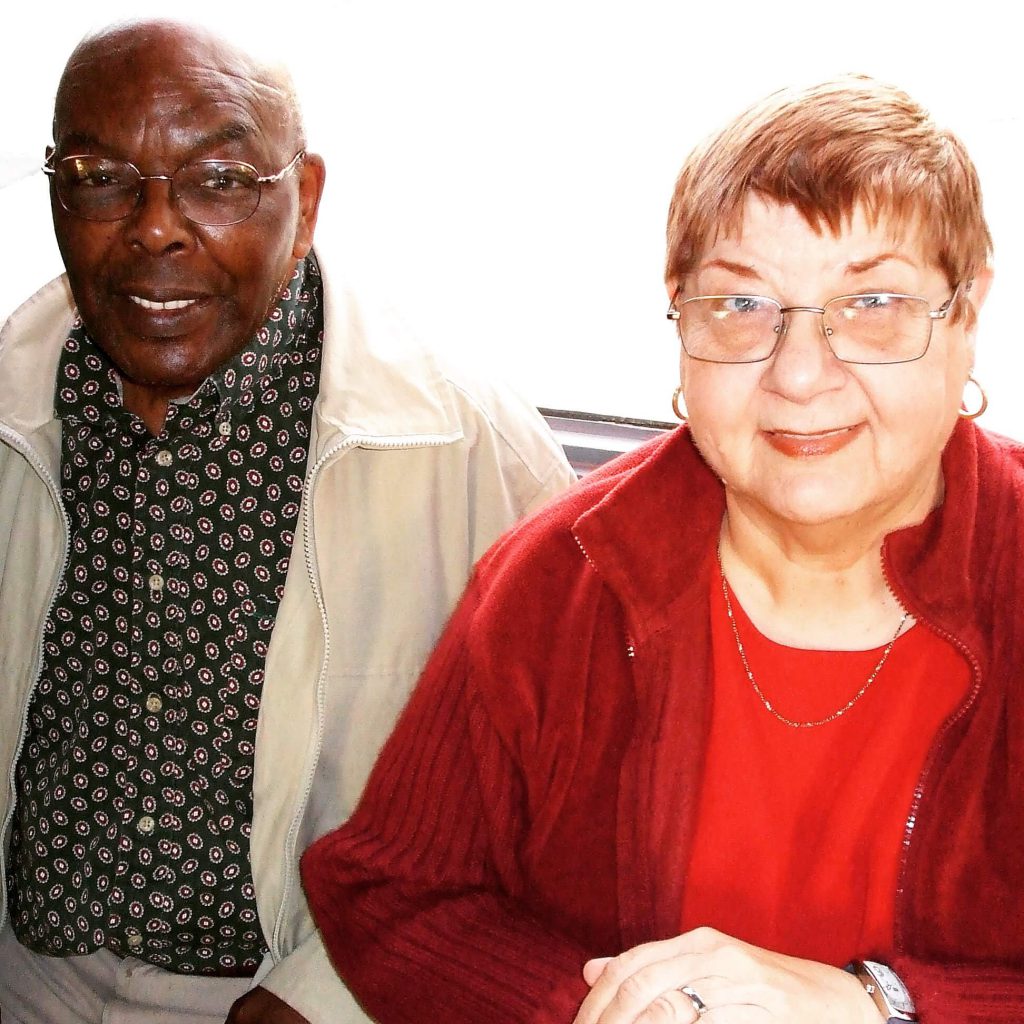 He was a man who loved seeing his family happy and healthy. An eternal optimist. We had his memorial on Dec. 23 and it was a lovely affair. People really loved him and some people spoke and said the most beautiful things. There were lots of laughs and stories. Just what he wanted.
I don't want to end this blog on a sad note. Life goes joyfully forward. I have a job I'm really enjoying and interesting possibilities that I will share as they all come to fruition. I'm not filming next week which is allowing me to work on a really cool project for Nightswimming which is one of the most interesting companies in Toronto.
http://nightswimmingtheatre.com/
We're creating a new piece of theatre. It's not often I get to do that so I'm very excited. And it's with artists I love and admire a helluva lot. Brian Quirt is the Artistic Director, dramaturg and co-creator and Martin Jullien is the director and co-creator. And I get to play with these two amazing toots – Jane Miller and Kate Hennig.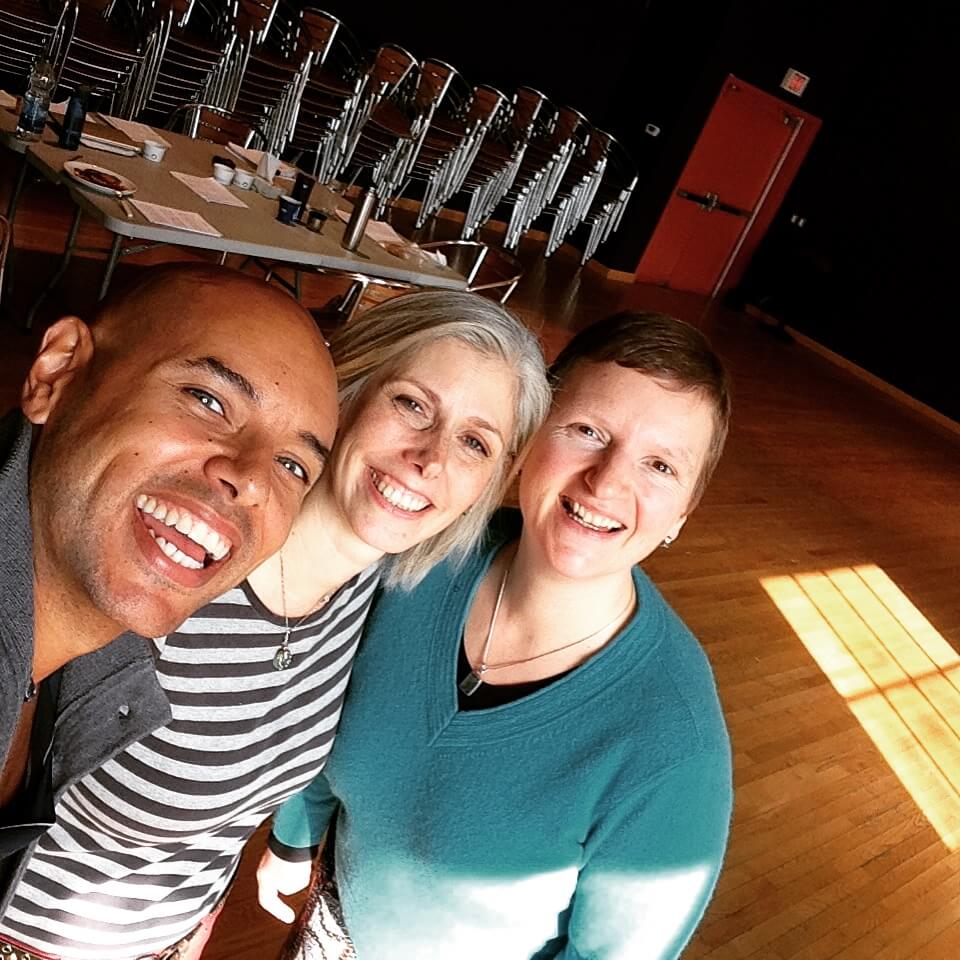 Anyway, I think that covers all of the main bits that have happened since I last signed off. Thanks for reading and coming on this crazy life ride. And I hope you enjoy the new site. Off we go into new vistas!!!
"Make voyages. Attempt them. There's nothing else."
Lord Byron, Camino Real